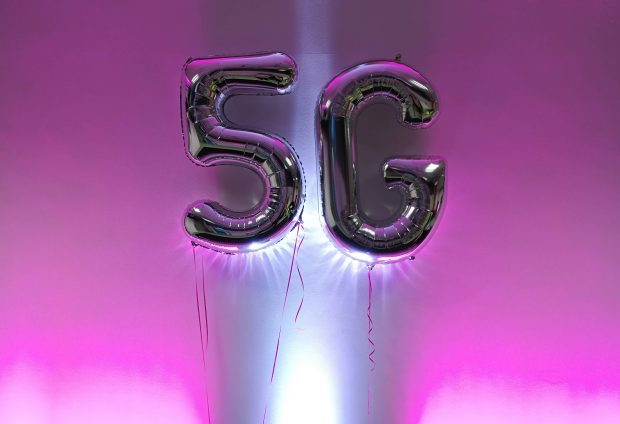 At the recent launch of the 5G Brighton testbed, I made the comment that it is rare to be involved in a project that truly marks the beginning of a new era.
And that's exactly what the 5G Brighton testbed is: the start of something special, innovative and very exciting. It's maybe not quite the dawn of a new age, but it's not an exaggeration to suggest that we are about to experience profound change as a result of this technology.
As a core part of the government's ambition to become a world leader in this field, 5G has the potential to open up a range of new possibilities in many sectors and many places across the country; from support for the Internet of Things in autonomous transport, healthcare, logistics and manufacturing, to support for more interactive content experiences and new models for discovery, production and consumption of media.
5G mobile communication will underpin digital transformation of economic activity in ways that will significantly exceed - and are a departure from  - the promise of previous mobile generations.
Public-private investment in world-leading work
The UK's new programme of public and private investment in 5G, to which Digital Catapult is very committed, looks set to focus in particular on developing world-leading innovative applications and services.
While other countries are focussed on infrastructure and device innovation, which the UK is well placed to take advantage of, the increased speeds and bandwidth, lack of delays (latency) and the highly configurable nature of the networks means that 5G will enable dramatic new kinds of communication between machines.
This means in practice that 5G will offer built-in support for a massive expansion of the Internet of Things and a whole generation of new kinds of services and applications. To develop those new use cases, we need to let innovative businesses experience how a 5G network can free their ideas.
Contribution of the 5G Brighton testbed
It is the first of its kind to be created in the UK for innovators outside of academia. The testbed lets companies experiment and develop their product ideas, and it provides the digital space in which to test and explore, helping businesses to develop new product ideas more rapidly.
It marks a major step forward in the wider roll out of this advanced technology, taking it out of university labs and into the market.
Just like the other 5G projects up and down the country – from the recently announced West Midlands multi-city 5G hub, to the rural testbeds, to the Smart Tourism project in the South West of the country – the 5G Brighton testbed is the result of a truly collaborative approach. In this case, the collaboration is between Digital Catapult, Coast to Capital Local Enterprise Partnership, local delivery partner Wired Sussex and the media and technology faculties at the University of Brighton.
Together, we are working with large and small businesses across the Greater Brighton area to help them access and benefit from state of the art 5G mobile wireless communications and open their minds to entirely new ways of doing business.
5G is not simply about how the technology works, it is also about what the technology enables and about the growth opportunities it stimulates.
Connecting enabling technologies
5G will undoubtedly be most powerful when it combines with other emerging enabling technologies like augmented reality and machine learning.
These growth opportunities can best be unlocked through increasing collaboration between deep tech infrastructure developers, traditional infrastructure end-users, well-known mobile operators and potentially entirely new entrants who have not played in this space before.
That is a potent mix which makes for a very vibrant and competitive marketplace and that is what the new 5G testbed in Brighton - along with the other trials and testbeds across the country - will help to deliver.
5G is a global technology opportunity and the UK is creating a unique set of conditions in which to take that opportunity in entirely new and exciting directions.
---