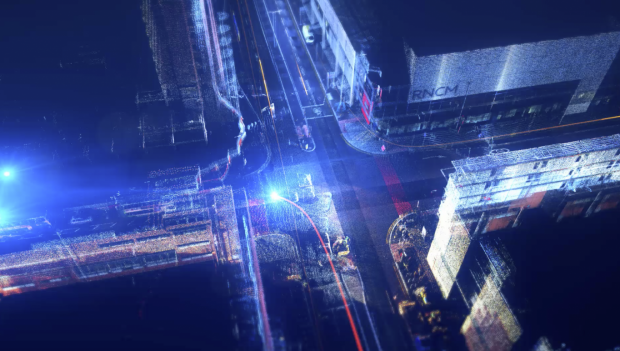 Three years ago, following the success of its Geovation Challenges, Ordnance Survey (OS) opened the Geovation Hub in London and also launched the Geovation Accelerator Programme to help new GeoTech businesses launch and grow.
Twelve months ago, to widen the scope of the Accelerator Programme to include PropTech start-ups, Geovation and OS partnered with HM Land Registry to help the UK become a global leader in the land and property market.
The wide range of businesses operating out of the hub include large corporations, SMEs and individuals just starting out. Basically, anyone with an interest in innovation and entrepreneurship within the geospatial or property arenas.
Supporting businesses in ways that work for them
We prioritise the needs and requirements of all the companies who come to Geovation.
For large businesses, we look at membership options that let them work with us and co-invest with Geovation to explore new areas.
For small companies, particularly those starting out, we provide a whole range of free resources to help them develop their business. This can be coaching and mentorship, access to data, access to developer advice, access to software, all the stuff that is hard to attain when you start out.
The start-ups that successfully apply to our Accelerator Programme also receive up to £20,000 in funding. We provide this on terms that are exceptionally beneficial and easy for these organisations to use.
This is something that I don't think other hubs can offer, which means businesses on our programme can start faster and move further than they otherwise would have been able to do.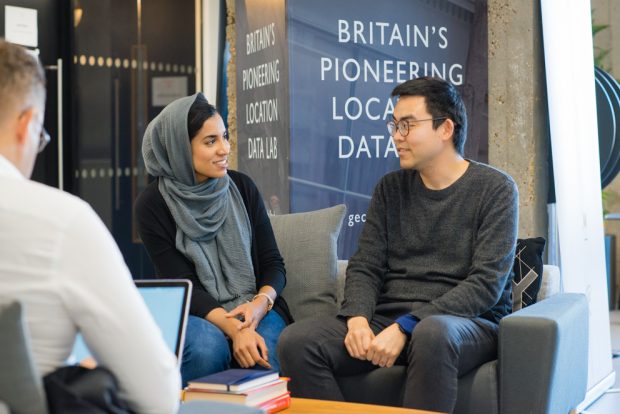 Designed to support
Geovation has been specially designed to offer businesses the best possible support, and in the last three years businesses that have entered the programme have so far collectively raised £19.5 million in investment funding and created 189 new jobs.
The hub has been so popular with the start-up community that this summer we relocated to larger offices to accommodate the increase in demand for what we are offering.
Last week we welcomed seven new businesses to the accelerator. They are:
getGround make transacting property in the UK buy-to-let market speedier and more cost effective
ADVC8 provide innovative software and digital marketing services to law firms wanting to increase business opportunities and grow their client base
Skyroom partner with major landlords to help them turn their disused rooftops into high-quality, low-cost, eco-friendly homes for key urban workers
QFlow use Internet of Things technology to help businesses manage their resources more sustainably on construction and development sites
RunFriendly take an Airbnb approach by helping people find run-friendly routes, people and places
ONIGO Will you escape the park? Your team has 60 mins to uncover clues and crack cryptic puzzles to complete top secret missions
ProxyAddress uses empty addresses to connect those facing homelessness with the support they need by creating a 'proxy' address that can be used to access services and provide identification regardless of location
We're very much future focused and are looking forward to working with this group and being a part of their story and them ours.
---