Guest post by Patrick Bonnett, Development Director, and Rosie Hetherington, Senior Innovation Associate; both work at the National Innovation Centre for Ageing, which is based at the University of Newcastle.
This article is part of the Green GB Week blog post series.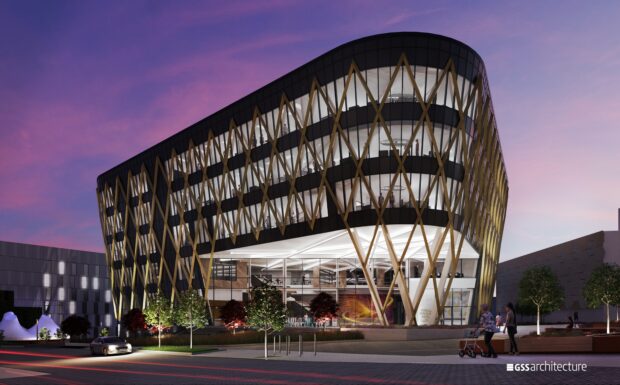 It's no secret that the global population is ageing, and whilst this presents social and economic challenges, it also presents a huge opportunity to develop cutting edge innovation.
And with climate change on everyone's agenda, we take a look at the cross section between design for demographic change and design for environmental sustainability.
Home is where the heart is
The UK's population is at its largest ever. In 2016 nearly 20% of people were aged over 65 years old. While the increase in life expectancy is an achievement to be celebrated, healthy life expectancy has not increased at the same rate.
Prime Minister Theresa May addressed this discrepancy when she stated her ambition for us to "enjoy 5 extra healthy, independent years of life by 2035".
The suitability and quality of our homes has a direct impact on how well we age, yet it's estimated that 4.8 million properties in the UK are classified as non-decent, of which roughly 35% are inhabited by older people.
There's a causal link between poor quality housing and long term conditions such as heart and respiratory diseases, and injuries caused by falling in our home environment can be devastating for older people.
Our homes also contribute to our mental wellbeing – our feeling of safety, identity and the quality of our social interactions. Overall, it's estimated that poor housing costs the NHS at least £600 million per year.
Ageing and the environment
Age inclusive design and environmental sustainability should go hand to hand, and visionary thinking is needed to truly address the opportunity in housing. For me, flexibility and genuinely 'smart' application of technology offer exciting opportunities.
Flexible living
The need for better homes for an ageing population does not necessarily equate to better homes for older people – it means designing homes that adapt to our changing needs as we age, and accommodates a growing trend in multigenerational living.
This calls for flexible living spaces that we can expand, contract and customise as our requirements for the space around us change.
Construction techniques such as a modular housing and demountable walls could offer interesting solutions. They also invite opportunities for the use of innovative new materials that can play a role in the circular economy by being recycled or re-used.
Technology
Smart home systems for energy automation and control can double up as health and wellbeing monitors. As our homes and devices become more integrated, the development of functions such as voice recognition will be key in managing our health and our homes.
'Smart' homes should be just that: smart in how they enable us to live well, retain independence, how they work, how they relate to and minimise their impact on the environment.
Housing that responds to demographic change
The National Innovation Centre for Ageing, based at the University of Newcastle, is privileged to be working with a number of pioneering housing developments that take a fabric-first approach which recognises and responds to demographic change.
Developments such as the Future Homes Alliance and South Seaham, both in the north east of England are meaningful and visible examples of what can be achieved. Let's have more of them!
The National Innovation Centre for Ageing will soon be located in its own building of the future, which is currently taking shape on the Newcastle Helix site.
The building will be also be home to the National Innovation Centre for Data, along with global research companies, academics, businesses and innovators.
The building design has been driven by core principles of collaboration, accessibility and inclusive design, and a variety of stakeholders have been consulted throughout the design process.
This is a space that everyone will have a stake in; we'll have an exciting programme of public events and exhibitions when the building opens in 2020. Find out more about the building.
---