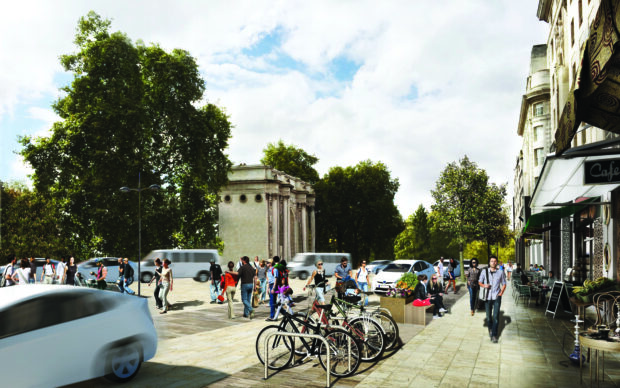 The recent 'Future of Mobility: Urban Strategy' publication marks a pivotal moment.
For the first time, the UK has a set of strategic guiding principles to help steer us on the complex path from today's transport system towards the future.
These nine principles are sound, clear and broad, ranging from the need to safeguard walking, cycling and mass transit, to conscious consideration of inclusivity and data ownership, and firmly driving towards safe, lower carbon solutions.
The healthy tension between them is clearly acknowledged.
In my view, they could act as criteria against which the benefits of emerging new mobility solutions could be appraised and compared – both in isolation and combination – to determine the best specific transport and planning strategies at local, regional and national scales.
Those looking to criticise might suggest that there is no indication of which principles are most important or urgent, but to me the fact that they exist is the first essential step towards exactly these details. All are also vitally important in moving the agenda forward.
Underlying themes
The first is a recognition of the need for a step-change in collaboration across public and private sectors if we are to reach genuinely 'good' and long-run sustainable (across economic, social and environmental axes) mobility outcomes for people and places.
The second, closely linked to this, is the need to guard against technology being introduced for its own sake. In other words, we need to understand what we're trying to achieve and then seek out technologically smart, appropriate solutions to meet that need, rather than the other way around.
To make this work, we need to cultivate the right conversations across public and private sectors.
We have a reasonably good understanding of the public sector players, from national government to local authorities, with the sub-national bodies, combined authorities and Local Enterprise Partnerships in-between.
In the private sector space around mobility, however, we seem to have two assumptions in play: 'private sector = tech firms', and 'sole motive = commercial return'. Neither is true.
It is time to expand this and bring more private sector stakeholders into the collaboration 'tent' alongside the technology specialists. By this I mean strategic land-owners, investors, developers, house-builders and similar.
Most are aware of the anticipated major shifts in mobility. The more forward-thinking have been asking for guidance and advice in these areas for some time now.
Giving focus to the future
Without a published strategy, they have been able to do little but fall back on existing planning policy if they want to secure planning permission. Now is the time to move this along with much more focus.
This is easy to say but complicated in practice. Different public and private sector stakeholders naturally act in different geographies, with different timelines and with different core interests.
In parallel, as Future Mobility Zones are introduced and trialled, we will learn about which elements of the future mobility bundle tend to work best and in which context, and of course we will see the relentless emergence of new technologies as well.
One size does not fit all
The good news is that we aren't looking for a single, national mobility solution to solve everything at a stroke, or to be implemented at the flip of a virtual switch.
Instead, we are looking for a patchwork of local and strategic mobility solutions that will overlap, join and evolve. Ideally, some of these will generate revenues to fund others, and together they will form a coherent and sustainable system.
Working together, we can get more comfortable with the idea that our physical transport infrastructure assets (roads, rail etc) are relatively fixed but the digital system overlay is likely to evolve multiple times over the life of these assets.
This means that there is room for experimentation and improvement, so we can optimise for safety, efficiency, accessibility and fair returns.
Orchestrated well – and quickly, the mobility changes that we are already experiencing could make vast new areas of land accessible for new homes and jobs, give us cleaner air, reduced congestion, fewer road deaths and a better quality of life.
Done carelessly and without the right collaboration, we could make every one of these aspects worse – and it is all of us who will have to carry that cost.
---