Guest post by Nick Brown, Head of Sustainability, Coca-Cola European Partners, Great Britain.
This article is part of the Green GB Week blog post series.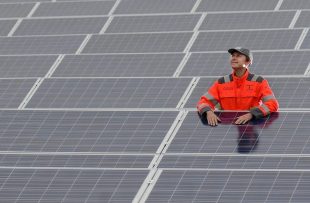 As leaders in one of the largest fast-moving consumer goods sectors in Europe, we at Coca-Cola European Partners (CCEP) understand the responsibility we hold.
Over the years, we have done much to improve the sustainability of our business; driving down the carbon impact of our business operations by 54% since 2010.
This has been achieved by a relentless focus on energy efficiency, investment in new low carbon and renewables technology and increasing our use of recycled materials in our packaging which have a much lower carbon impact.
Keeping Britain tidy
In packaging, our first partnership with Keep Britain Tidy was in 1965.
We first trialled recycled plastics in our bottles in 1991 and in 2011 we invested to build the UK's only bottle to bottle recycling plant. Since then, a quarter of all the plastic that goes into our bottles is from used bottles collected from GB households.
We are proud of how our work has led to help grow the green economy in the UK.
Our direct investment in packaging reprocessing infrastructure, along with our commitment to purchase recycled materials, creates value and highly skilled jobs in the local resource collection and reprocessing industries.
Investing in renewables
Our recent move to purchase only renewable electricity for our business, and a direct investment in a solar farm next to our Wakefield factory, has achieved similar outcomes in the renewable energy sector.
But as our understanding of climate change science improves, perceptions of littering in our communities increase and we understand more about the terrible consequences of litter in the world's oceans, we know there is much more to do.
Last year we set a new group of bold commitments to continue to guide our work helping the business to contribute to solving some of the most serious challenges the world faces.
We set a bold new ambition to guide our work on Sustainable Packaging; we aim to collect all our packaging so that more can be recycled and none ends up as litter or in our oceans.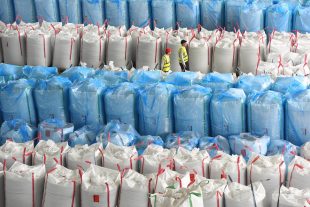 Achieving this ambition will involve many complementary and joined up actions; we will further invest and innovate to make our packaging as sustainable as possible, we will use the power of our brands to educate and inspire consumers to recycle and not to litter, and we will work with governments to champion better collection systems for the packaging we use.
Whilst there are many actions organisations can implement on their own, there are many where the true potential of new approaches and new technologies can not be unlocked without collaboration between different business and governments.
UK Plastics Pact
One very timely example is the recently established UK Plastics Pact, where businesses and governments are coming together to collaborate on shared issues around improving the design, collection, recycling and reuse of plastic packaging.
We are delighted to be a founding member of the Pact and look forward to working with others to develop common solutions for shared problems.
I expect this to bring innovators, creative thinkers and investors together in a way which has not happened before and which will lead to future growth opportunities for more sustainable business models.
---