Guest post by Richard Shaw, Managing Director of Ellis Patents LTD, Chairman of Derwent Training Association, and Business Board Chair for the York, North Yorkshire and East Riding Enterprise Partnership.
This article is part of the Green GB Week blog post series.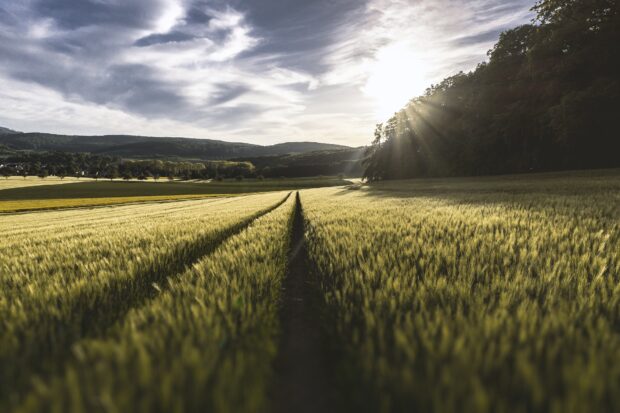 With competing pressures to grow our economy whilst simultaneously reducing carbon emissions, the pressure is on business to rise to one of the greatest challenges we currently face, clean growth.
In the Industrial Strategy white paper, the government outlines its commitment to a regenerative circular economy as a pathway to achieving clean growth.
Ending the 'take, make, dispose' model
Circular economy marks a shift from today's linear 'take, make, dispose' economic model, towards one where materials and products circulate in the economy for as long as possible and at their highest value.
Fundamentally, in a circular economy, economic growth is decoupled from raw material extraction.
Within the Industrial Strategy, the government proposes several policies and priority areas to support this shift, however, these remain somewhat fragmented and there is an absence of a vehicle and governance structure to truly catalyse and enable a systemic movement towards the circular economy.
The York, North Yorkshire and East Riding Enterprise Partnership has a low carbon and circular economy lead, Katie Thomas.
Katie, who has an international profile as an authority on circular economy and sustainable regions, says, 'with an unrivalled oversight of local economies and a remit to enable business growth, local enterprise partnerships are uniquely positioned to enable the transition towards the circular economy at scale across the UK.
'As a unit of change, they're small enough to understand the nuances of local economies and understand stakeholder needs, yet large enough to be able to connect local authorities, businesses and other organisations to build momentum, create circular systems and deliver impact.'
Moving towards the circular economy presents a proliferation of business opportunities, across the broad spectrum of economies that LEPs serve.
For our LEP, in York and North Yorkshire, the business base is broadly rural, with small farming and food businesses in a majority.
Innovation in action
Innovation towards circular models is alive here.  For example, iconic dairy manufacturer, Wensleydale Creamery, is reaping the rewards from making significant investments in a whey processing and reverse osmosis plant.
The new technology enables water to be removed from processed whey to produce whey and lactose concentrate; this can either be used as feed for dairy cows or converted to energy via anaerobic digestion.
With all the inevitable the changes afoot for agricultural business in a post-Brexit environment, it is arguable that a circular economy provides a framework to unlock productivity gains.
The potential wins from a more circular economy are big, yet businesses seeking to move towards more circular operating models face significant challenges.
The case for collaboration
Foremost, it's impossible for one business to go it alone. A circular economy requires unprecedented collaboration, organisations working closely within their value chains and across sectors to optimise the use of materials and design-out negative externalities such as waste, pollution and congestion.
Local enterprise partnerships have a key role in enabling this collaboration, connecting the dots and fostering effective public-private partnerships.
To this end, the York, North Yorkshire and East Riding Enterprise Partnership is seizing the initiative and bringing together over 70 representatives from businesses, local authorities and other key organisations, during Green GB Week, to prioritise opportunities and co-create a 'circular' vision for Yorkshire.
This will be a first step, yet a significant one, towards achieving clean growth in real terms.
---