Guest post by Dr Irene Gonsalvez, National Lead, Health and Work at Public Health England to mark Global Mental Health Day.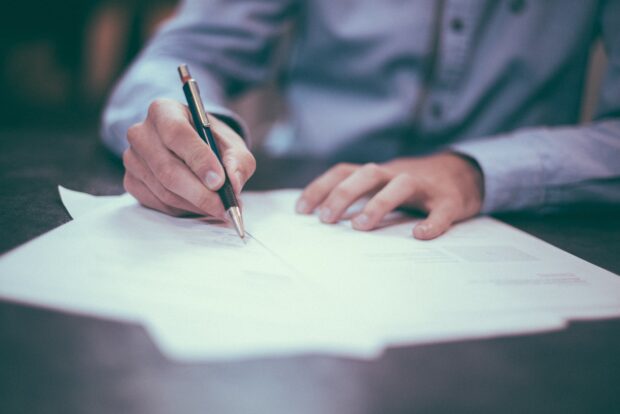 Mental health problems can affect any of us, irrespective of age, personality or background.
They can appear as a result of experiences in both our personal and working lives – or they can just happen.
But even though mental health problems are common, for some they can still be difficult to talk about at work.
We might feel perfectly comfortable telling a colleague about a physical injury we have sustained, but when it comes to changes in our mental health we may worry about stigma and being judged.
Employers know that when staff are feeling well they are at their best and most productive, so there is a huge incentive to create a culture that promotes positive mental health and helps prevent mental ill-health.
It also makes business sense to help staff manage mental health problems, a case that is clearly outlined in the Farmer-Stevenson review.
Practical advice for employers
Creating a healthier workplace is about being prepared, being open with your employees and considering your duty of care to employees and to the wider community.
Public Health England, in collaboration with Business in the Community, has developed a suite of interconnected toolkits including a specific focus on mental health, but also toolkits tackling issues like sleep or muscle, bone and joint problems which can also impact on our mental wellbeing.
The toolkits consolidate current evidence with the best employer practice, flagging freely available resources and taking business owners or managers through a series of clear steps.
One important step that can make a real difference is simply ensuring everyone can talk about mental health, but maintaining good mental health is also assisted by many factors from staff having clear job roles through to businesses promoting a healthy approach to diet and exercise.
Even with the most robust plans in place some people will still experience mental health problems, so employers need to know how to provide support.
This could mean spotting early warning signs, being confident to signpost staff to appropriate help, making adjustments to someone's work or role or ensuring there is a process to help people to return to work smoothly after sickness absence.
Reviewing the evidence
With so many employers now recognising the positive business impact of a healthy workforce, there is growing interest in the evidence behind wellbeing interventions.
Public Health England has worked with RAND Europe to review the current health and wellbeing initiatives available to employers.
The most promising practices identified were interventions related to mental health, sleep, menopause and musculoskeletal health and you can read about all of them in 'Promising practices for health and wellbeing at work: A review of the evidence landscape'.
Making your business stronger
We are calling on anyone who runs a business or line-manages staff to take time to review the wide range of resources and advice on offer.
All of Public Health England's guidance is co-produced with business to ensure the information is pragmatic and practical in the context of today's workplace culture.
And whether your business is public, voluntary or private sector you could benefit from creating a healthier and more productive workforce, helping your employees to be their best and ultimately making your business stronger.
---