Guest post by James Stewart, Head of Brexit and Industrial Strategy at KPMG.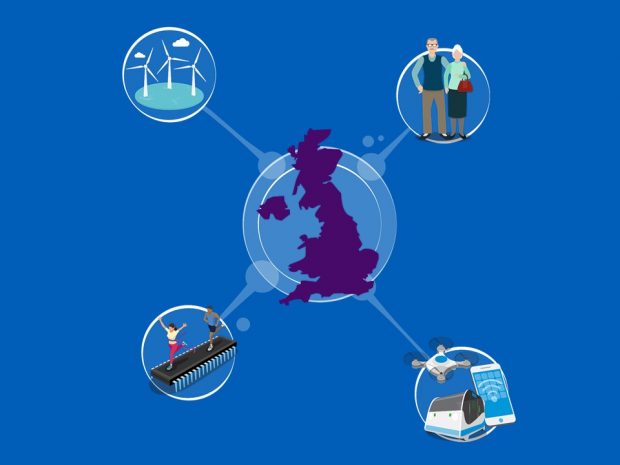 If you asked people about artificial intelligence (AI) 10 years ago you might have received a rather quizzical reply. In 2008 AI seemed like sci-fi.
Back then the original iPhone was blowing our minds, Google had just launched Chrome, Netflix was beginning to stream and Uber wasn't yet a thing.
Just 10 years later it's a different world. Smartphones have revolutionised how we live, the FANGs (Facebook, Netflix, Amazon and Google) have ballooned in value and lots of established industries have been brutally disrupted – today AI is mainstream.
If you ask the public what they associate with AI in 2018 they are now just as likely to say their virtual assistants as they are robots.
As Business Secretary Greg Clark says in KPMG's new report, 'How the UK can win the AI race' – an explosion of AI is about to define this century - and if we act now, the UK can lead from the front.  We applaud the government's move to identify AI as one of the UK's 4 Grand Challenges.
However given how almost every industrialised country in the world is mobilising on AI plus the Chinese and Americans are pouring billions into AI investment we wondered which strategies could give the UK an edge without breaking the bank.
We came up with 3 ideas.
1. Bringing order to disruption
The UK has the best legal systems in the world, so why don't we create a world leading regulatory environment for AI?  The public are open to AI, but wary of how their data might compromised.
In our recent poll, 59% of Brits said there should be more regulation on new technologies such as AI.  When asked what the greatest problem will be for AI, the top answer was: data privacy and security.
Let's not allow these concerns put a handbrake on our ambitions.  A first step could be to establish a 'British Standard of Trust' – a kite-mark for AI and data security.
2. Allow the NHS to give AI a shot in the arm
Talking of data, the quantity of data held by the NHS is a national asset and something that could unlock a world leading healthcare AI industry.
The NHS is the one area of people's lives where scepticism of AI and data security is overcome.  In our poll, 56% said they would be happy to share their personal data with the NHS if it led to improved service.
Prescribing more AI to the NHS could catapult the UK's AI development forward and unlock life-saving breakthroughs in patient care.
3. Future-proofing skills
Our world-leading position in the AI race may be lost if we don't urgently address the digital skills gap facing the UK. The public recognise that they need to digitally up-skill, with over 60% of survey respondents believing they will need to learn new skills as technology and AI advances.
Today's jobs need tomorrow's skills. By investing in tech' and AI skills – from schools to life-long learning – the UK will secure the workforce it needs to grow.  Without this investment AI could lead to increased social inequality.
Are we right? Tell us what you think, below.
I'd love to hear your views on whether we have chosen the correct topics.  I don't know how you feel about AI but in 10 years' time, but I've little doubt we will be looking back on 2018 as a simpler time in much the same way we now look back on 2008.  We will also wonder how we ever lived without the powerful new tools about to transform our lives.
Like you I want the UK to be at the front of the AI race and to define the way AI shapes our future.
I believe that if we make the right choices now we can win the AI race.
---