Guest post by Chris Knight, Chief Executive Officer of Legal & General's Retail Retirement Division.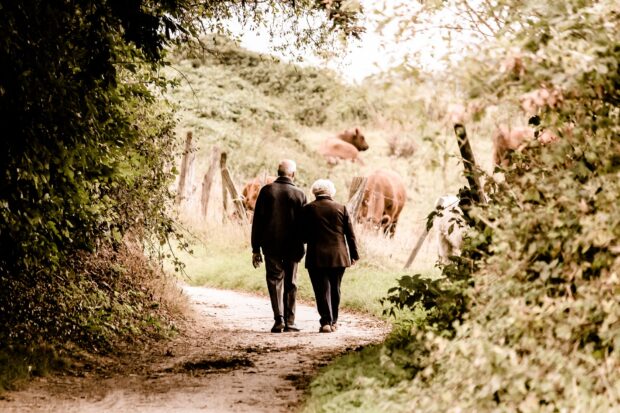 In 1964 Bob Dylan released 'The Times They Are Changin'. He was right; for every generation from boomers to millennials – change keeps coming.
Today's 60-somethings are caring for their parents and providing a roof for their own children.
Today's 70 year olds are also the first generation to have grown up and lived their lives with the support of the National Health Service.
Working alongside the panel of independent experts on the Longevity Science Panel, we have been doing a great deal of deep thinking on ageing; from pensions to housing and long-term care to mid-life MOTs.
Rethinking retirement
Our thinking is rooted in what our customers tell us, and they are saying loudly and clearly, that traditional retirement is an old fashioned way of thinking and that over a senior life there are dreams and ambitions, learning and loving, ambition and challenges.
So we focus our research on how to improve senior quality of life in five key areas: health; income; housing; advice and community.
We believe research should be a spur to action: we not only want to understand the challenges, we want to take action to tackle them.
Investing in the future
So, recently Legal & General acquired Inspired Villages; building and operating retirement villages focused on creating vibrant and exciting communities for those in later life.
We are also investing in medtech, life sciences and caretech, including Care Sourcer, which digitally matches seekers of care services for older people with care providers.
The Centre for Progressive Policy argues that we must look beyond the traditional confines of health and social care to integration of mental, physical and public health programmes within wider social and economic policy.
Innovation and tech can solve problems now
We understand that it takes time for governments to develop policies in big areas of social challenge like long-term care. We also think that technology and housing innovation can start to solve problems right now.
Our lifetime mortgages can enable significant improvements in the quality of a person or family's life through improvements or modifications to people's homes to enable them to live in them longer.
The London Rebuilding Society, a charity we work with, asked my team to help a client of theirs who lives in Leyton, East London.
His house was run down; there was no upstairs running water or electricity and there was a hole in the roof. Our team worked with the Society team and their client to develop a solution; using a lifetime mortgage to access equity in the home.
The team was able to refurbish the house to the Decent Homes standard and our customer now has a safe and warm home.
Welcoming the Ageing Society Grand Challenge
Legal & General has been around since the 1830s and we are big fans of long-term thinking, so we welcome the government's Industrial Strategy, particularly the Ageing Society Grand Challenge.
We want to play our part in changing financial services so that, as a sector, we can help to create a state and society better suited to the demographics of 2020.
Our sector, financial services, needs to design new and more active products that reflect the many phases of senior life, which can now include spells of employment; both voluntary and paid; child and other caring duties; and funding children's home purchases.
With action, coordination, research and longer term thinking the next decade can capture the amazing benefits to our society of millions of fulfilled and secure senior lives.
At the time of the 70th anniversary of the creation of the NHS we could show the generations to follow that we too can work together to create a legacy that really builds a stronger and more compassionate society.
---