Guest post by Dr Peter O'Brien, Executive Director of Yorkshire Universities.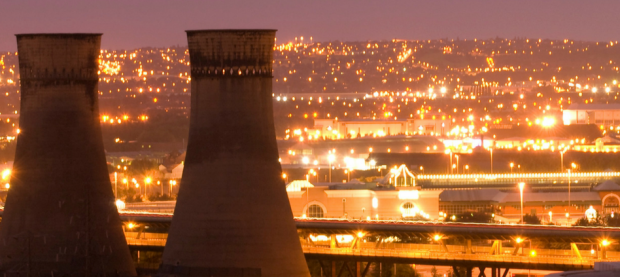 The mission of Yorkshire Universities (YU) is to promote the value of the higher education sector in Yorkshire, and to encourage greater collaboration between universities.
Earlier this year, YU's Board of Vice-Chancellors agreed that YU should seek to widen and deepen the collective role of universities in place-based development and the Industrial Strategy.
Recently, YU held a roundtable in Leeds with Universities UK (UUK), which brought together universities, local enterprise partnerships (LEPs), combined authorities, government and national research funding agencies.
The purpose was to share information about the development of local industrial strategies in Yorkshire, to illustrate the specific role of the twelve universities in Yorkshire in industrial policy and strategy, and to identify areas of shared interest.
UUK had organised eight similar-type events with universities across England, but the session in Leeds was the only one held jointly with a 'place-based' collaborative university organisation.
Working together
The background to the event centred on the questions being posed around the capacity of existing institutions, such as local authorities, to lead on industrial policy and strategy, and the fact that universities need to work more closely with councils and other institutions, such as LEPs, combined authorities and new metro mayors.
The event took place against the backdrop of widening spatial disparities in the UK, and in the aftermath of the 2016 EU Referendum, which laid bare the frustration of many people and places 'left behind'.
The roundtable raised several issues in relation to the UK Industrial Strategy and emergent local industrial strategies.
First, despite specific places elsewhere in the country being earmarked as 'trailblazers' in the initial development of local industrial strategies, the four 'LEP areas' in Yorkshire and The Humber – Leeds City Region, Sheffield City Region, The Humber and York, North Yorkshire and East Riding – are themselves developing their respective local industrial strategies.
Places in Yorkshire have identified their own local 'grand challenges', such as: falling productivity; low levels of innovation and R&D investment; declining living standards; and stubborn deprivation.
Second, securing business support for local industrial strategies is vital. The task will be easier if a clear distinction can be made between existing strategic economic plans and local industrial strategies. Business welcomes the development of industrial policy if the approach can provide a long-term, stable framework, which enables industry to make major investment decisions.
Third, while local areas want to develop their own local industrial strategies, places should also consider what the government wants and can achieve in the short, medium and long-term. There is some merit in local areas remaining flexible and having sufficient capacity to monitor external developments and respond accordingly and quickly.
Taking the lead
This means having good projects and initiatives in the pipeline. Universities in Yorkshire are ideally placed, due to their size and scale as anchor institutions, to identify interventions and impart a collective perspective on local industrial strategies.
Fourth, while local industrial strategies are not seen as 'bidding documents', they are expected to set out the rationale for what kind and what quantum of investment should take place in specific places in the run-up to and beyond Brexit.
For example, in the case of the proposed UK Shared Prosperity Fund (SPF), how will this Fund be allocated? What do places in Yorkshire want from the SPF? And will SPF be part of a broader single pot? For universities, the innovation strand of SPF is significant, and the timing is right for universities in Yorkshire to help shape the scope of innovation in SPF, and how the Fund itself fits into the next Spending Review.
Finally, place-based university collaborations are vital for initiatives like the Strength in Places Fund (SIPF), where consortia must specify how universities will work on innovation activity with industry and leverage co-funding, including risk-based finance. Collaboration between universities and business is also a pre-requisite in knowledge exchange and degree apprenticeships.
The start of a collaboration
The YU-UUK Industrial Strategy roundtable signalled the start of a collective relationship between universities in Yorkshire, and partners at national, regional and local levels.
The event illustrated the importance of YU, which has the mandate and the mechanism to convene a diverse range of universities to engage collectively in industrial strategy policy and strategy.
This ensures that universities in Yorkshire are well-positioned to play a pro-active and critical role in delivering long-term prosperity and well-being in the towns, cities and rural areas of the region.
---