Guest post from Justin Ott, Chief Executive Officer of Spark.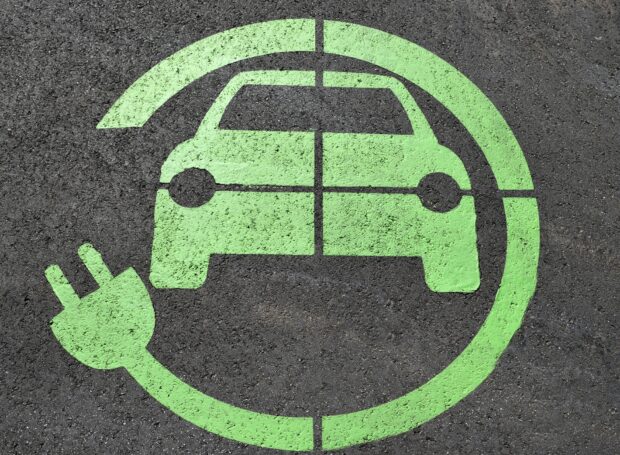 The Industrial Strategy offers a compelling framework for the future.
At Spark, we're particularly excited by the focus on the Grand Challenges, as they link closely to our AI-based journey prediction solution for electric vehicles (EVs).
Essentially our technology spans the Grand Challenges set for AI and the data economy and the Future of Mobility (and even Clean Growth!).
In particular we're committed to the concept of moving to a zero emission future on our roads.
To achieve this it is vital to give consumers and businesses confidence that shifting from vehicles powered by petrol and diesel to EVs will be a seamless process, and that they'll not have to significantly modify their behaviour or sacrifice productivity when going green.
'Range anxiety'
Currently one of the key factors holding back EV adoption is range anxiety – fear that drivers and fleets will not be able to complete their journeys without running out of power. As well as being a worry for the motorist, this has a direct impact on business adoption.
If a logistics company doesn't feel confident that it can make as many deliveries with an EV van as it does today with a traditional vehicle, or that the van will be off the road charging for a considerable part of its working day, then it is likely to delay EV investment.
So, we need to improve the productivity - another theme of the Industrial Strategy - of electric vehicles and Spark's patent pending technology underpins this. It uses machine learning algorithms to help electric vehicle fleets go further between charges by analysing live data from vehicle, driver and atmospherics, such as weather and road conditions.
This is collected from a sensor on the EV, sent to our cloud-based AI solution, with real-time range predictions then provided to the driver's smartphone or the fleet manager's PC.
Essentially, you can type in a journey or series of journeys and it'll tell you whether that driver and vehicle can complete them all, and suggest a route that takes in charge points if not.
As it is based on individual driving styles, you can be confident that this is both personalised and accurate. And as the algorithm learns through every journey you do, accuracy continually increases, allowing fleet managers to plan new routes, and additional drops, with confidence.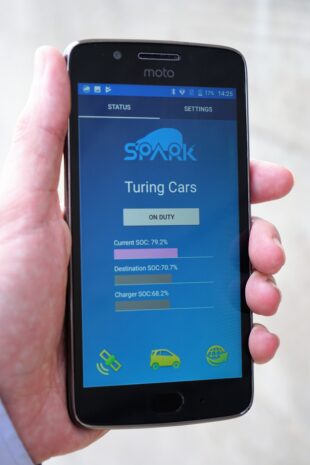 There's a second productivity benefit as well. Fleets need to keep their EVs on the roads, and as they have a more detailed picture of what's left in the battery in each vehicle, they can optimise charging strategies. For example, rather than spending hours achieving a full charge, they could top up the battery at a convenient charge point, confident that this will be enough to complete the day.
Our approach and technology has been developed through extensive co-operation and collaboration. Helped by the support of the Low Carbon Innovation Fund, we worked with the University of Essex to develop our algorithms.
Trade missions
We've also built up a strong relationship with Innovate UK, taking part in trade missions, including one to Detroit, putting us in touch with potential partners and customers, including some of the world's largest automotive suppliers.
We're now in proof of concept discussions around integrating our technology into the infotainment units of a selection of tier 1 automotive suppliers. This will deliver the benefits of Spark directly to consumers, reduce range anxiety and therefore increase the speed of migration.
Behind all this activity we have a very clear mission. We know that poor air quality kills millions around the world – and that emissions are a major source of pollution.
The World Health Authority reports that 7 million deaths each year are due to long term exposure to vehicle emissions. As the most urbanised economy in the OECD, emissions directly affect all of us in the UK.
The equation is simple – more EVs = less pollution and better health for citizens. That's why we're delighted to be supporting the Industrial Strategy and its Grand Challenges, and look forward to accelerating the adoption of EVs both here and across the globe.
The government launched its Road to Zero Strategy to lead the world in zero emission vehicle technology on Monday 10 July.
---