Guest post by Professor Martin Spring from Lancaster University Management School.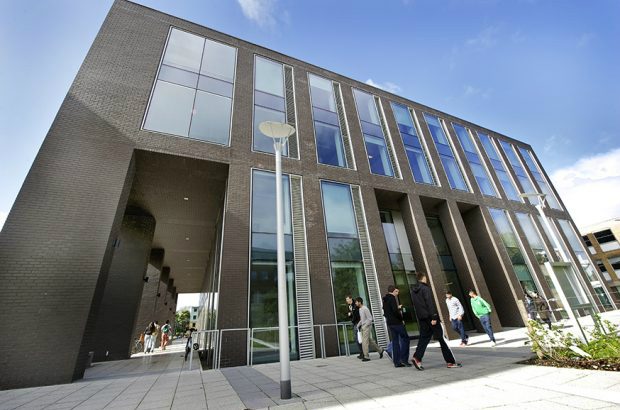 The government's modern Industrial Strategy is fundamentally about improving UK productivity.
The 5 foundations of the Strategy will only deliver results when they are brought together in real, 'flesh and blood' businesses and public sector organisations.
To improve productivity, the organisations need to deliver great products and services - and do so efficiently. And that is the job of management.
Therefore, business schools and their research and engagement activities have a central role to play.
At Lancaster University Management School, we are focussing on the productivity issue through the work of the Centre for Productivity & Efficiency.
We are currently running a series of events called 'Productivity Connections', which are designed to bring academics together with stakeholders from businesses large and small, from government, and from other policy-shaping organisations, regional and national.
Bridging the gap
The aim is to bridge the gap between the latest academic thinking, and management and policy 'in practice'.
A recent event on the theme of leadership and management, for example, helped to focus minds on the crucial role of the front-line manager in achieving employee engagement and delivering productivity outcomes. Other themes to be explored include skills in a digital economy, and place-based innovation.
The recently-announced call for evidence on the 'long tail' of low-productivity firms is very welcome. Its focus on firm-level issues and interventions once again points to the importance of management – understood from various perspectives and at different levels – in developing a sophisticated approach to productivity improvement.
Current research at Lancaster is pointing to a potential  disconnect between what managers measure and prioritise, and the overall productivity outcomes that determine the success or otherwise of the economy as a whole.
Managers in all firms, but particularly SMEs, are influenced by a variety of motivations and pressures in the way they run their operations.
They don't necessarily go to work on a Monday morning thinking 'I must improve productivity'. We may not be able to change that overnight, but we certainly need to understand it better.
The role of business schools
Having said that, business schools also have a role to play in helping firms to improve. Of course, we produce talented graduates who will eventually go on to play a part in creating and developing great businesses and public sector organisations. But we also design and deliver interventions to help managers improve in their current roles.
For example, the Productivity through People programme, developed at Lancaster, is delivered in conjunction with 'Be the Business' and major corporate partners BAE Systems, Siemens and Rolls-Royce and uses the power of peer-to-peer learning among SME managers, stimulated by examples of excellence from the corporate partners.
It is currently being rolled out to other university partners, and will soon have a national footprint. Early evaluations indicate great impact, with SME managers introducing innovations in their management approach as a result of relatively modest commitments of time to the programme. SME managers are typically short of time, but a small investment of time spent 'working on the business, not in the business' pays dividends.
The announcement of £20 million of funding for a North West Digital Adoption Pilot, as part of the 'Made Smarter' review, is another welcome sign that important firm-level and management interventions are firmly on the UK's agenda.
The review suggests that the main barrier preventing the supply chain from becoming 'digitally enabled' isn't a lack of 'bleeding edge' innovations and developments; the problem actually lies in the adoption of existing technologies, which again depends on effective management.
In all these ways, as institutional anchors in counties right around the UK, business schools have pivotal roles to play in supporting local businesses and communities and, in turn, boosting local and national economies, as part of the Industrial Strategy.
Government's Business Productivity Review
Please respond to the call for evidence on firm-level factors that could improve productivity for the long tail of low productivity businesses
Or if you prefer a more informal approach, join the conversation on how to improve productivity in the UK.
---