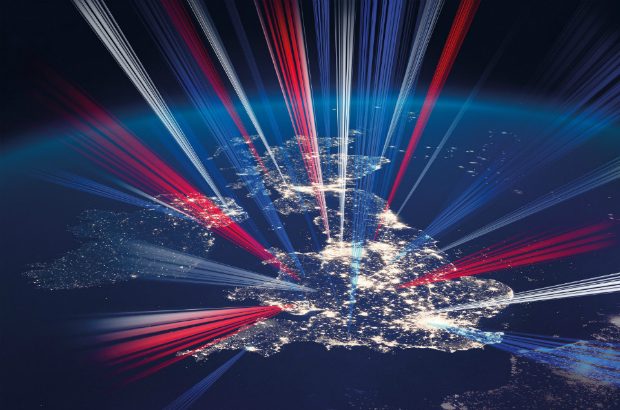 Since we published our white paper at the end of last year, we've been working tirelessly with industry, signing Sector Deals and establishing partnerships to make sure there are better, higher-paying jobs being created in every part of the UK, with investment in skills, industries and infrastructure.
It may only be May but our Industrial Strategy is already delivering for people right across the country, building a Britain and an economy that is fit for the future.
Our vision is to make the UK the world's most innovative economy. Visiting companies like Seqirus, a leading biotech company working on treatments for serious medical conditions, has reaffirmed my confidence that we are rising to the challenges that our country, and the rest of the world face.
Since the Strategy was launched, there has been great progress in putting together and publishing landmark Sector Deals between government and sectors, including life sciences, creative industries, artificial intelligence and the automotive industry.
These game-changing partnerships on sector-specific issues can create significant opportunities to boost productivity, employment, innovation and skills.
Our Life Sciences Sector Deal, for example, will support this £64 billion, cutting edge industry to meet the challenges of the future and to seize the opportunities that exist in this area.
We know these partnerships work: from our experience of decade-long partnerships, such as the Auto Council and the Office for Life Sciences to more recent collaborations, including tourism, creative industries, space and professional and business services.
More of these Sector Deals, including ones for the construction and nuclear sectors, will be announced through the course of this year, forging new links as well as building on those that already exist.
These are just 2 of many industries that are central to making sure we are prepared for technological and societal changes in the coming decades, where, with the correct blueprint and vision, the UK can become world leading.
Our Strategy also sets out 4 Grand Challenges to put the UK at the forefront of industries of the future, directing the focus of the government and engaging the private sector to ensure we take advantage of major global trends, which will improve people's lives and the country's productivity.
These challenges – artificial intelligence and the data driven economy, clean growth, future of mobility, and our ageing society – are all exciting global opportunities for existing and new businesses in the UK to grow and thrive, creating new, good work, and prosperity right across the country.
In setting up this blog, we will help showcase the stories of industry, academia, civil society and business, highlighting the vital work being done to deliver our Industrial Strategy in the months and years to come as we work towards making our vision for the economy a reality.
---