Guest post by Dr Debbie Buckley-Golder, Head of Innovation Talent and Skills at Innovate UK, part of UKRI.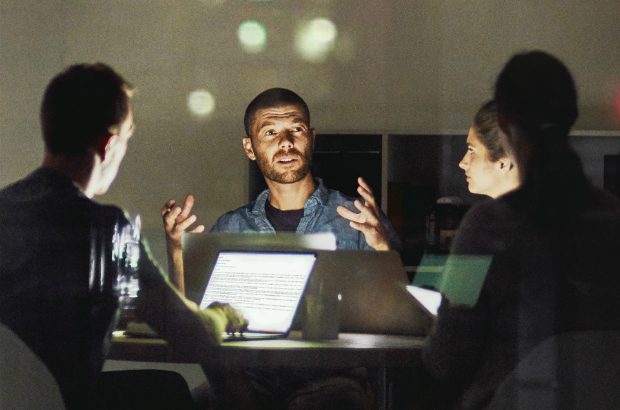 Meeting the challenges described in the government's modern Industrial Strategy, including the need to increase the level of productivity across the UK, will essentially be achieved by people - the UK workforce, in the multitude of different sectors and industries across the country.
The government has set the target of raising UK investment in R&D to 2.4% of GDP over the next 10 years and this will need more, talented people working in research, development and innovation to use that investment wisely and deliver the intended economic growth.
Future prosperity is built on a qualified workforce
So, as the Industrial Strategy white paper acknowledges many times over, one of the key factors to our future prosperity and growth is the training and qualification of our national workforce – whether this is more school leavers with the capabilities and skills developed in achieving T-level or A-level qualifications, graduates and post-graduates with academic or vocational qualifications, people retraining or returning to work after a career break, or working part-time to balance the many demands of modern life.
A great time to be starting an innovation career
This is surely an exciting time for researchers and innovators at the beginning of their professional career, when the need for their expertise, energy and ambition couldn't be greater, and when substantial amounts of new funding are being made available to address the complex challenges described in the Industrial Strategy.
UKRI is helping build world-class talent
Because of this, I'm delighted that the first programme launched by UK Research and Innovation (UKRI), since it was established at the start of April, is designed for 'people' – to help develop, retain, attract and sustain world-leading research and innovation talent in the UK.
People in the early stage of their professional career, who can work comfortably across the boundaries between business and academia, can lead and inspire others to work with them on challenging projects that will really make a difference, and are 'up for' the challenge of tackling difficult and complex problems.
Future Leaders Fellowship
The academic community is very familiar with the concept of a personal Fellowship, but for businesses, especially small and medium, this is something new.
That is why, in designing the recently-launched Future Leaders Fellowships programme, we've worked hard to make it appealing to business people as much as to academics, and I'd really like to see people from businesses of all sizes grasp the opportunity to set a new trajectory for their career, and do something that will really 'make a difference'.
For example, their employer might want to develop and embed new sector or technology expertise, a new business model, open up new markets or establish their own R&D capability. They might want to validate new concepts, systems or components in an appropriate research or market environment; develop or refine a system model or prototype.
Looking for people with ambition
The Future Leaders Fellowship offers the funding, flexibility and time for someone with the ambition to take a risk and tackle a challenge that could establish the foundation for their whole professional career.
---