Guest post by Lord David Willetts, Executive Chair of the Resolution Foundation.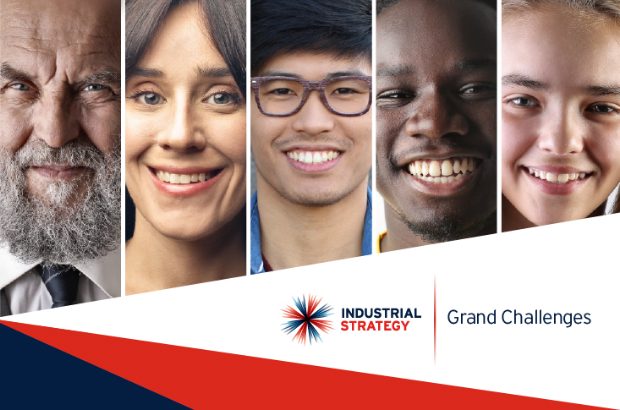 The Resolution Foundation recently hosted lunchtime discussions of the 4 'Grand Challenges'. What lessons do we take from it?
First Michael Heseltine – the guru of Industrial Strategy – always advises that it cannot be exclusively the responsibility of the business department. Instead he argues, quite correctly, that an effective modern Industrial Strategy has to work across all of Whitehall so it includes departments with big procurement budgets, setting standards business has to comply with, and with a presence across the whole of the country. He would be pleased with the breadth of engagement at our events with ministers for social care, digital industries, transport, and energy, as well as science and universities all joining in. And they were not there to instruct the rest of us on what they are doing. They were genuinely interested in constructive ideas about how to get the most value out of these initiatives.
That was very different from the bad old days. Something else was different too. One of my frustrations during my time as science minister was the way many departments were just not interested in the scope for new technological innovation to help tackle their problems. The assumption was that technology was fixed for the time period relevant to the policy issue. But now attitudes have been transformed and there is real interest in using technology to improve public services. It used to be a battle to get the Department for Transport to think of railway systems transformed by modern tracking systems displacing lots of rail-side signalling. Or to hear the Social Care minister genuinely interested in how new technologies might make it easier to monitor an old person at home.
This is real progress and to be celebrated. There are other factors as well, which we should not take for granted. There is real money to be spent on tackling these challenges – and in my experience there is nothing better for generating some interest. But it is not just interest from outsiders – one can sense that Whitehall is interested too. That is because outside experts such as Mariana Mazzucato, with whom I am chairing another exercise on formulating Industrial Strategy, have shown there is a real job here for government to do. It is not just a matter of getting out of the way, but of shaping the future of public services and even influencing the way technologies develop.
Now, we need to do more. We need more rigour and transparency on the criteria to be used in formulating grand challenges and the missions which go into them. The challenge which has attracted most interest is Artificial Intelligence (AI), which is actually a general-purpose technology. The competition then becomes suggesting missions which apply this best. I regard this as the classic form of modern Industrial Strategy – promoting a general purpose technology and then applying it. Clean energy is also a set of technologies but this time all specifically linked to a policy objective. Ageing is different – it is a social change and the question is what to do to address it. Different types of answers are on offer and it is not clear what the criteria are for differentiating between them. Mobility is a fundamentally important service – in many ways it is an infrastructure. Here, the issue is what kind of option to pursue and what balance to strike between rural dispersed areas and making smart cities.
So there are different types of challenge and hence different types of missions falling under them, but all are productive and exciting. And of course, we cannot address any of them unless we are also investing in the underlying research and the applied technologies we need.
Watch the Grand Challenge discussions.
---