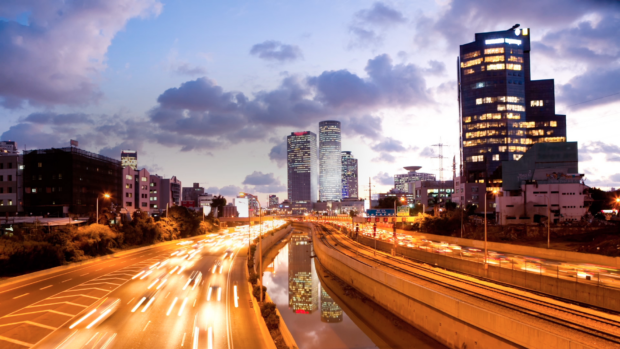 The world faces a dual challenge.
If we are going to solve this challenge, we all need to share it. Government and industry have a part to play in creating change, and BP's 2019 Energy Outlook suggests that the transport sector will really lead the charge in the years to come.
From planes and trains, to cars and trucks, around a quarter of the world's carbon emissions are created by the ways we all choose to get around.
And with the number of cars on the roads globally set to double in the next two decades, the emissions from those cars will need to reduce significantly.
The need to decarbonise
Such is the scale of the dual challenge ahead that the transport sector is pursuing every opportunity to decarbonise.
Whether its exploring low carbon fuels or planning for a hydrogen-powered future, be in no doubt that what might seem a world away today could become the norm before we know it.
As far as road transport is concerned, electric vehicles (EVs) have an important role to play in delivering decarbonisation. Of course, to deliver carbon savings the electricity itself needs to be decarbonised.
Here at home, we see that the UK has been making great progress with offshore wind and the promise of more to come, especially with the publication last year of the UK's roadmap for the delivery of carbon capture, utilisation and storage (CCUS).
Easy access to ultra-fast charging will be critical to make the shift to EVs
It is why BP acquired Chargemaster, the UK's leading provider of EV charging infrastructure, last year and continue to invest in providing convenient access to fast charging points across the UK.
BP now provides a network of 7,000 charging points across the UK, and this will continue to grow.
In May, BP hosted the 'Powering the Charge' conference, bringing together key stakeholders from across industry and Government to explore the potential of an accessible, widespread, high-power charging network.
It was also an opportunity for BP's Downstream Chief Executive, Tufan Erginbilgic, to announce the roll out of 100 ultra-fast charge points at BP forecourts this year, with a commitment to install more than 400 ultra-fast chargers between now and 2021.
This will help enable mass adoption by addressing concerns over range anxiety and providing a solution for those that cannot charge at home.
However, we must be realistic and recognise that electric will not be the answer for transport decarbonisation overnight.
The need for batteries
Current battery technologies cannot create the power or range needed for heavy goods vehicles travelling long distances, and there are limited options to employ electrification to aviation and marine uses.
Indeed by 2040, our research suggests that two thirds of road vehicles could still be powered by internal combustion engines (ICEs).
BP believes that the combination of improved ICE technology, hybridisation, and the adoption and development of biofuels and advanced fuels has the potential to make a meaningful, cost effective contribution to meeting global carbon commitments.
In fact, the Intergovernmental Panel on Climate Change suggests that, in some scenarios, alternative fuels such as hydrogen and e-fuels could provide over 50% of transport energy by 2050.
BP is already active across many of these areas, using our global scale, experience and partnerships to play a leading role.
But to deliver what the world needs requires a bold, coordinated response beyond what we can achieve on our own. It will need the world to embrace multiple mobility solutions and require investment and policies that will truly support their development.
The UK has an opportunity to be a world leader in shaping the future of mobility
Through a partnership between government and business, the UK's Industrial Strategy and Grand Challenges will help to boost productivity, create good jobs and secure investment in skills, industry and infrastructure.
In this regard BP is strongly committed to the UK, investing in new technologies in the energy transition that support growth and exports.
For example, in 2017, BP Ventures invested a total of £44 million in 9 UK businesses aligned with our Upstream, Downstream and Alternative Energy interests. This is in addition to our investments in BP Chargemaster and our solar developer, Lightsource BP.
More broadly, we supported an estimated £9.6 billion contribution to UK GDP and 141,860 jobs that same year.
For the UK to be leading the charge, we will need technology-neutral policies towards lowering transport emissions.
This includes incentives and support for sustainable biofuels, whilst providing easy access to ultra-fast charging. We will also need to recognise the benefits of advanced fuels and lubricants, and explore the role of gas in decarbonising transport, which is well suited to sectors such as heavy goods vehicles.
These will not be small changes. They will require open-mindedness, collaboration and investment. But they are the changes we will all need to make, and quickly, if we want to keep the world moving in the right direction.
---