Guest post by Dave Axam, Chair of Enterprise M3 Local Enterprise Partnership.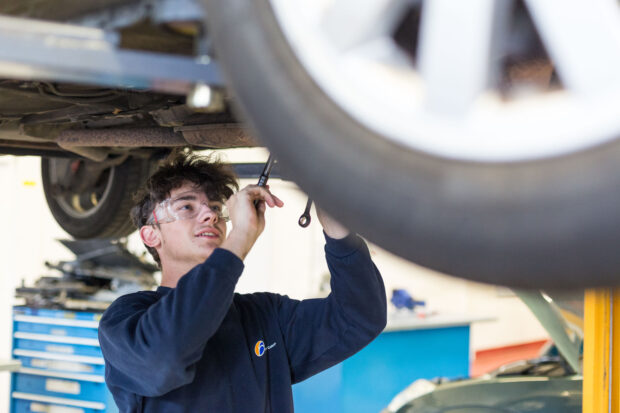 Brexit, artificial intelligence, global trade wars – the challenges facing UK workers seeking to get a foot on the career ladder have never been greater.
Germany, France and the US all produce 25% more per hour than the UK. Add to that recent reports from PwC which estimate a 7 million job loss to the UK from artificial intelligence (AI) and related technologies, and the prospect for a UK worker could feel bleak.
But we all know that AI is scheduled to deliver as least as many new, skilled, higher-paid jobs as it loses, the UK's cutting edge expertise in digital technologies should give it a global competitive edge, and UK exports are on the increase.
The UK is off the productivity leaderboard
So where are we going wrong in the productivity rankings? The only consensus appears to be that the UK hasn't got its skills agenda right to deliver the productive workers our companies need.
Damian Hinds, Education Secretary and East Hampshire MP, recently announced a range of plans to get more people into skilled jobs: an educational revolution which overhauls the country's technical and vocational training system.
In a speech, he said Britain must drop its 'snobby' attitude to technical and vocational education or risk its workers being left behind.
As a product of vocational training myself – from a BT Technical Apprentice to company director via a Higher National Certificate at Farnborough College of Technology and post-grad qualifications obtained at night school – I couldn't agree more with Damian's plans to broaden access to skills and education.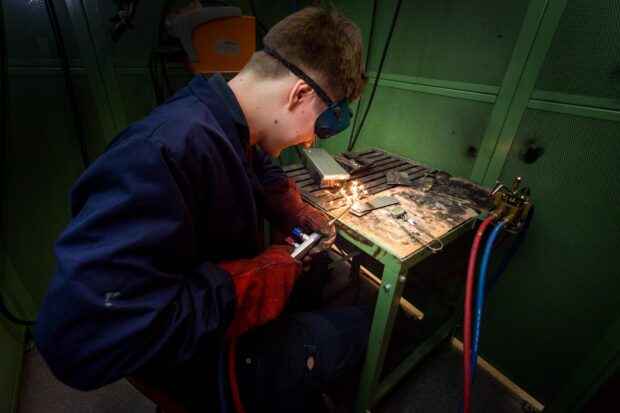 My own education, skills and career journey, coupled with my management experience, have taught me there shouldn't be a distinction between academic and vocational, graduate and apprentice.
What counts is the journey – an individual's experience, knowledge, ability to adapt and solve challenges – the creative spark which fuels innovation and hence productivity.
Aspiration and inspiration is key
There needs to be aspiration for our school-leavers; 16-18 is a crucial age when our young talent is making choices. We should be inspiring them to step up to step on by providing a better, more motivational education and a range of pathways to achieve their ambitions.
These routes to work shouldn't be mutually exclusive but interlinking. So you can start as an apprentice, acquire a degree-equivalent or post-grad qualification while in work or do it the other way round, or start on an arts or technical degree and acquire the extra skills you need in business management or new technology at any point.
However, a critical element in making any change is remember the fundamental principle: what's the actual point of obtaining an education, be it a formal one or a lifelong self-education?
Henry Ford got the point best.
The object of education is not to fill a man's mind with facts; it is to teach him how to use his mind in thinking.
Henry Ford's passion for educational equity is now embedded in Ford's collaborative, community-led approach to life-long learning, and it seems to me a good lesson for our own approach to the skills agenda.
As a Local Enterprise Partnership (LEP), we are passionate about collaborative approaches and support the government's plan for Skills Advisory Panels, which will bring together local employers and skills providers to pool knowledge on skills and labour market needs.
Nevertheless, as part of this change we must not forget Henry Ford's words that education is a life-long commitment.
The world is moving faster than ever before with new technology driving industrial change at a rate, and in a way, we can neither predict nor necessarily control.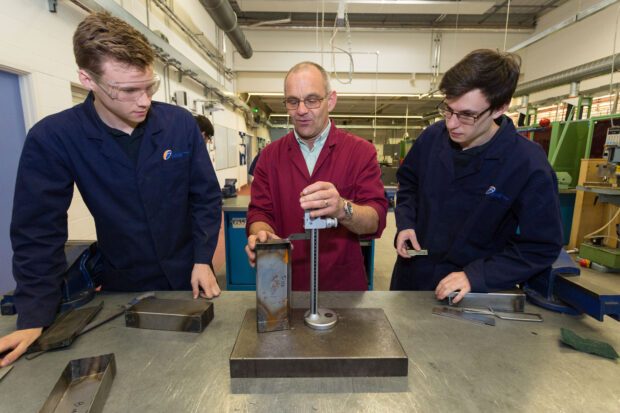 As a result, we need to incorporate into our skills agenda the principle of reskilling, building capacity in our FE colleges to work with all generations who aspire to use their minds creatively, teaching them how to adapt to the new ideas and skills they need to remain and grow in their employment.
Encouraging businesses to take a leading role in supporting their workforce to embrace life-long learning and the opportunities to acquire skills in the workplace. All underpinned by good information, advice, and guidance with work relevant experience; such as the work our careers team is doing through the Enterprise Adviser Network.
Let's stop debating the 'best' route to skills and education
Let's agree all pathways are equal and start building our workforce's capacity to adapt to change through (in Henry Ford's words) 'teaching them to use their minds for thinking'.
We need to value our workforce from school-leaver to retirement if we want increased innovation and productivity in our economy.
That means broadening their access to skills and education along a range of pathways. And we need to respect their choice of pathway, academic, vocational or both, equally valuing their experience, knowledge and creativity. 
---