Guest post by Nick Molho, Executive Director of the Aldersgate Group.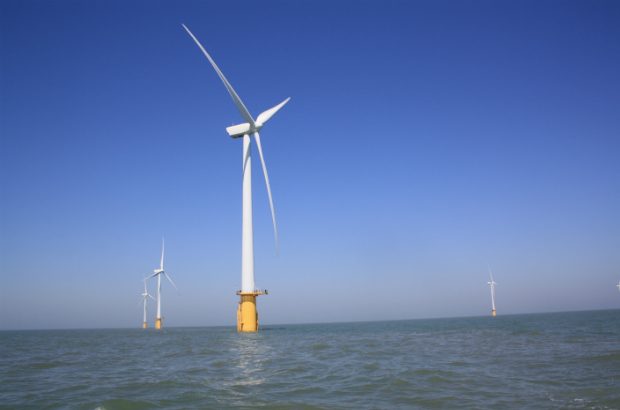 With the recent publications of its Clean Growth and Industrial Strategies, the UK government set a clear ambition to build a competitive, low carbon economy. The investment challenge ahead of us is significant.
Meeting the UK's emissions reduction targets in the next 15 years will, according to the Committee on Climate Change, require annual investment equivalent to 1% of GDP (roughly £22 billion a year) in 'green' technologies such as energy efficient buildings, renewable electricity, clean heating and electric transport.
Clean growth: a major economic opportunity for the UK
Just as the investment challenge is enormous, so are the opportunities of getting this right. Around $90 trillion is expected to be invested in low-carbon infrastructure worldwide in the next 15 years, as countries around the world seek to reduce their emissions and play their part in delivering the Paris Agreement – a global deal aimed at limiting the impacts of climate change. For those countries, such as the UK, with existing strengths in manufacturing green technologies (such as offshore wind turbines and electric cars) or providing green services (such as financing or designing green infrastructure projects), the economic growth and export opportunities are significant.
Why the Green Finance Taskforce?
It's in this context that the government set up in September 2017 a Green Finance Taskforce (GFT), which gathered experts from a range of business and investment backgrounds. The aim was to identify impactful measures to increase private sector investment in green technologies and identify how the UK can take a leadership position in financing green infrastructure projects at home and abroad.
From creating a pipeline of green projects to providing better information to investors
After 6 months of intense discussions, the GFT recently published a wide range of recommendations to increase investment in UK green infrastructure. If more investment is to go into green technologies, there must be a clear pipeline of projects for financial institutions to invest in. The GFT has therefore recommended that government put in place a National Capital Raising Plan that will ensure the infrastructure the UK builds in the coming years is consistent with its climate change and other environmental targets. As made clear in a recent Aldersgate Group report, this will need to go hand in hand with the government providing more detail on the regulations and incentives that will make the development of these projects more appealing.
The GFT also recommends a host of measures aimed at financial markets to raise the urgency and improve the business case of investing in green technologies. These include requiring fiduciaries -–entities such as pension fund trustees that invest money on behalf of others – to give more importance to environmental risks when making investment decisions, introducing fiscal incentives to make investment in green technologies more appealing and requiring businesses and investors to explain how they are dealing with climate change risks, now and in the future.
The GFT has put forward a comprehensive set of measures which government should take seriously if the UK is to be a competitive player in the fast-growing, global green economy. Greater policy detail, a clear green finance strategy and a government continuing to champion the clean growth agenda will help grow investment in green technologies, lower their costs and put the UK in an ideal position to benefit from significant export opportunities.
---