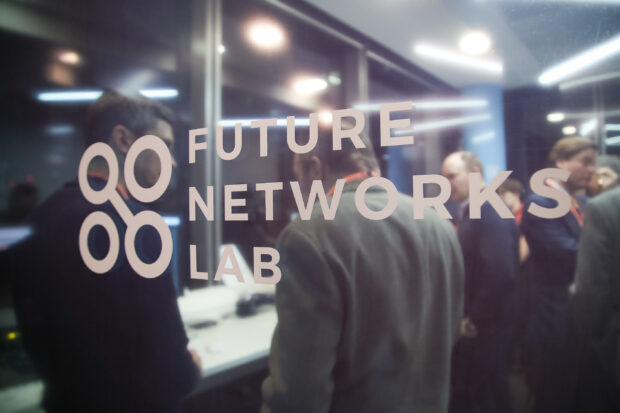 Since the beginning of the first industrial revolution, when pursuing the vision of great entrepreneurs like Isambard Kingdom Brunel, thousands of labourers created canals and railways across the country, connectivity has been key to the UK's industrial strength.
200 years later connectivity is still a critical factor, propelling UK – and indeed global – industrial growth.
The difference is that we're now talking about digital connectivity, facilitated by next generation networks, which are able to transport, process and use massive volumes of data with the speed and accuracy needed to fuel business growth and productivity.
This drive towards better connectivity runs through the government's Industrial Strategy with a promise to "build a Britain that lives on the digital frontier."
Reaching this frontier isn't as simple as rolling out a data highway and signalling that it's time to go.
Businesses need to be equipped to take advantage of this new digital infrastructure and the economic opportunities that it will create.
We know that the potential is significant
Industrial Internet of Things alone could boost the UK economy by £352 billion by 2030, while 5G technologies are predicted to boost the UK economy with a further £10 billion per year.
Our work at Digital Catapult is about supporting the development of new applications and services to run on next generation digital networks. In essence, we're helping to pave the way to the new digital frontier through a host of initiatives.
From establishing the first non-academic 5G Testbed in Brighton, to our work with The Things Network to create Britain's largest free-to-use LoRaWan network, we are preparing UK companies for a more connected future.
We're also fostering connectivity by building connections between large organisations, startups, scale-ups and academia to encourage sharing of ideas and unlocking the development and commercial application of advanced digital technologies.
Global leader
As the Industrial Strategy makes clear, the UK is a global leader in science and research.
It has an impressive historic strength in developing new ideas, but we need to be better at turning exciting concepts into strong commercial products and services if we are to boost productivity levels across the UK.
One way to do this is by increasing the spending of businesses on R&D - and helping us exceed 2.4% of GDP which is the goal of the Industrial Strategy.
By becoming early adopters of disruptive advanced digital technologies, businesses of all sizes are creating new opportunities and setting models for others to copy and compete with.
We can't break barriers using the same approach taken in the past. We must pioneer new kinds of programmes to enable the Innovation and disruption which will keep our businesses at the forefront of their sectors.
Case study: The Future Networks Lab
Digital Catapult's Future Networks Lab is one of the first facilities in Europe specifically designed to drive forward the adoption of future networks technologies in the UK to deliver value for industry.
Established in partnership with Siemens, BT, PTC, Semtech, Servicenow, IBM and Texas Instruments, the Future Networks Lab provides access to advanced digital infrastructure facilities, including the 5G London testbed and all leading LPWAN technologies.
It provides a place for startups, scale ups, corporations and network platform providers to collaborate, experiment and demonstrate the potential of these new and exciting technologies at scale.
One example of this is Intelligent Assets from BT which uses the internet of things (IoT) to track, monitor and control the assets that matter most to a business - from a fleet of vehicles to spare parts. Intelligent Assets is being demonstrated in the Future Networks Lab to show how it can help businesses:
Track assets in real-time updating a user on everything from route divergence to delays and incidents
Create a layered security approach to application access, based on roles and responsibilities
Use additional data sets that will generate a rich picture of the risks to the flow of goods, revenue and security.
The Future Networks Lab promotes collaborative working in order to solve industry problems, breaking down barriers to technology adoption. We encourage companies to come into the Future Networks Lab to experiment, test and develop proofs of concept. For more information, visit www.digicatapult.org.uk/future-networks-lab
---